Klever Kutter 
The Original — Accept No Substitutes!

Safety and Convenience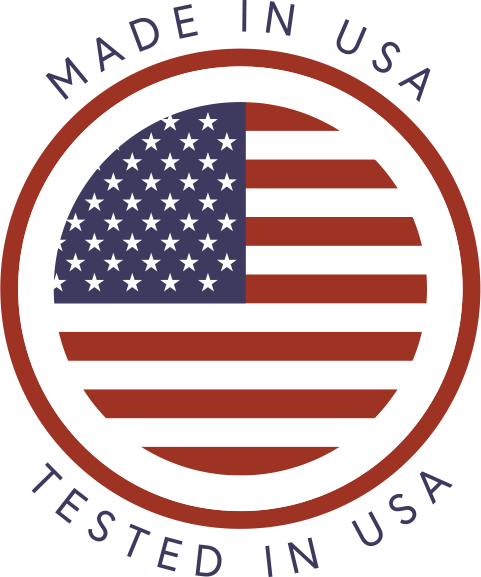 Compact textured handle with narrow profile cuts a wide range of applications with ease.
Concealed blade reduces cut injuries and damaged goods.
Made with advanced plastic polymers and a high-quality carbon steel blade for superior strength and durability.
Dual-sided blade openings double the usage.
Available in high-visibility colors.
Ambidextrous.
Disposable.
Manufactured in the U.S.A. offering reduced CO2 emissions during shipping and supply chain reliability over imported alternatives.
Available Options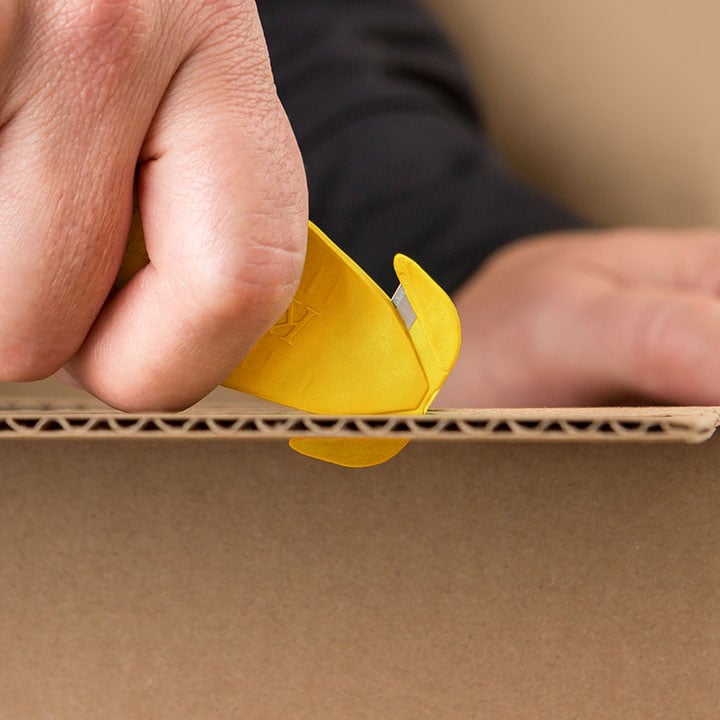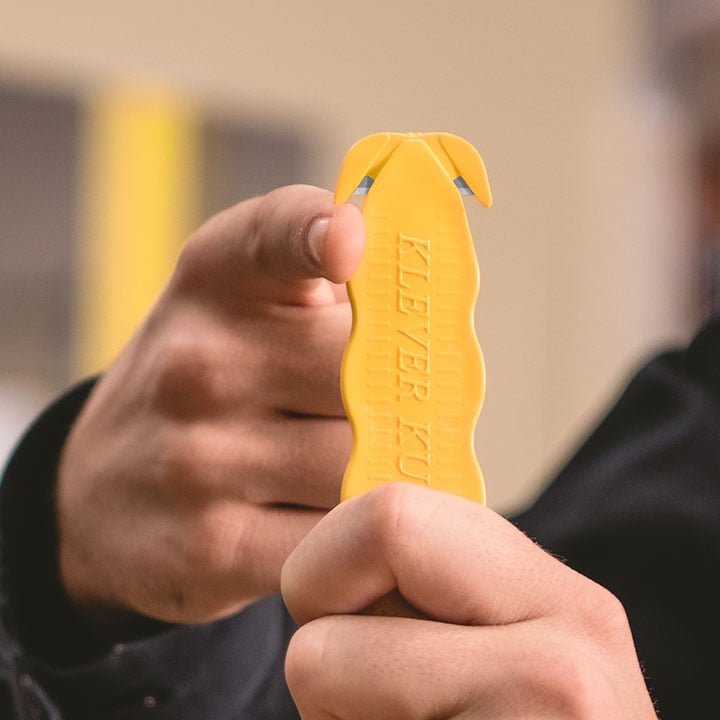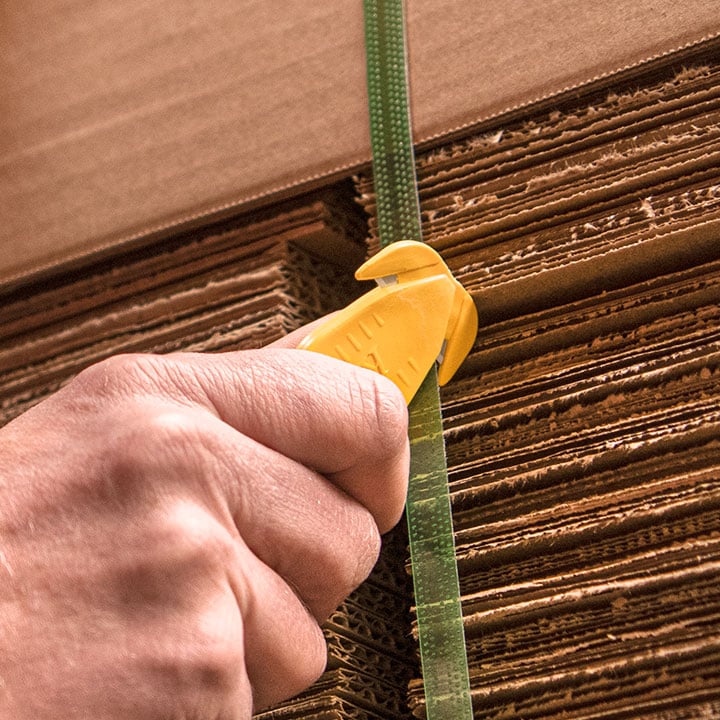 Ask your distributor about customization!

Print-Friendly PDF
Part Numbers
KCJ-1B (Blue)
KCJ-1Y (Yellow)
KCJ-1R (Red)
KCJ-1G (Orange)
Product/Packaging Specifications
1,000 per case (10 bags of 100)
1 case = 12" x 12" x 12" = 38 lbs = 17.2 kg
Blade: High-quality carbon steel
Check out our Kleen™ Kutter!
Our antimicrobial Kleen™ safety cutters utilize an antimicrobial material that inhibits the growth of bacteria that may affect this product.
Introducing the Klever EcoKutter!
The Original Klever Kutter, now eco-friendly! Featuring a handle made from 75% recycled plastic, it is an ideal solution to support your company's sustainability objectives.