Klever Kutter 
The Original — Accept No Substitutes!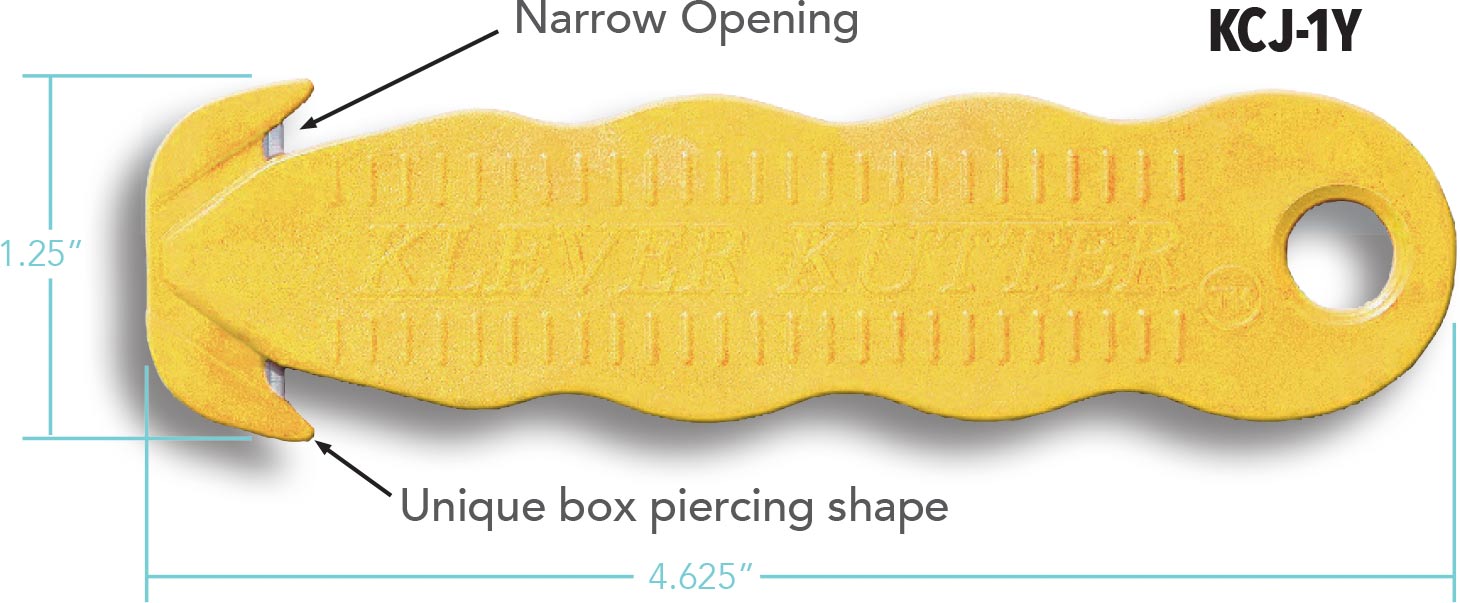 Safety and Convenience
Recessed blade reduces cut injuries and damaged goods.
Cuts boxes, film, tape, and thousands more applications.
Small, convenient, and durable with high quality carbon steel blade.
Advanced plastic polymers
Highest safety level
Disposable
Available Options
Stainless steel blade
Metal-detectable plastic handle
Check out our certified products for food-safe options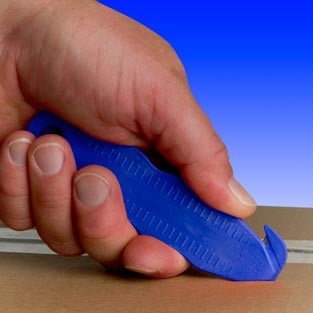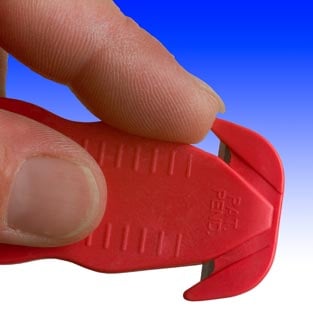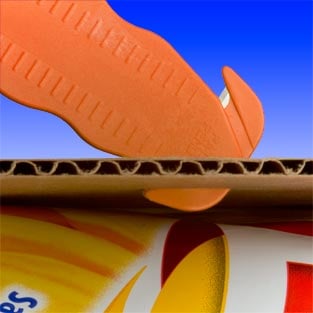 * Ask your distributor about customization!

Part Numbers
KCJ-1K Black
KCJ-1B Blue
KCJ-1Y Yellow
KCJ-1R Red
KCJ-1G Orange
KCJ-1MD Metal Detectable
KCJ-1R-SS Stainless Steel Blade
Product/Packaging Specifications
Blade:
High quality carbon steel (Stainless steel upon request)
Packaging: 1,000 per case
(10 bags of 100)1 box = 12" x 12" x 12"
Weight:
1 box = 38 lbs = 17.2 kg