Klever Koncept 
Designed To Be A Kut Above

Safety and Convenience
Recessed blade reduces cut injuries and damaged goods.
Cuts boxes, film, tape, and thousands more applications.
Increased blade exposure, with recessed durable high quality carbon steel blade.
Larger Multi-position handle for ergonomic ease of use, with piercing tape splitter.
Advanced Plastic Polymers.
Highest Safety Level.
Disposable.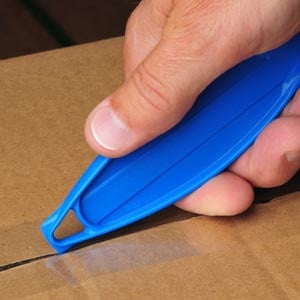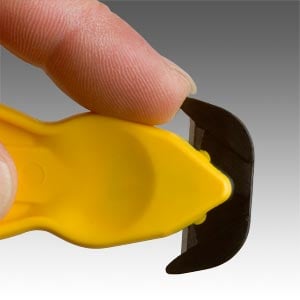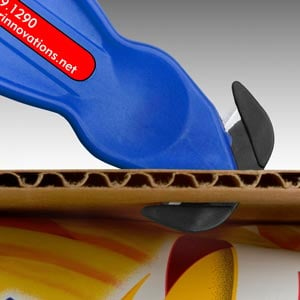 * Ask your distributor about customization!

Print-Friendly PDF

Best Practices Flyer (2.8 MB PDF)
Part Numbers
KCJ-2B (Blue)
KCJ-2Y (Yellow)
KCJ-2R (Red)
KCJ-2G (Orange)
Product/Packaging Specifications
500 pieces per case (10 bags of 50)
1 case = 12" x 12" x 14" = 21 lbs = 9.5 kg
Blade: High-quality carbon steel
Four Colors Available!