Klever XChange
PLS-HD

Magnesium 

— Keep the handle. Replace the head.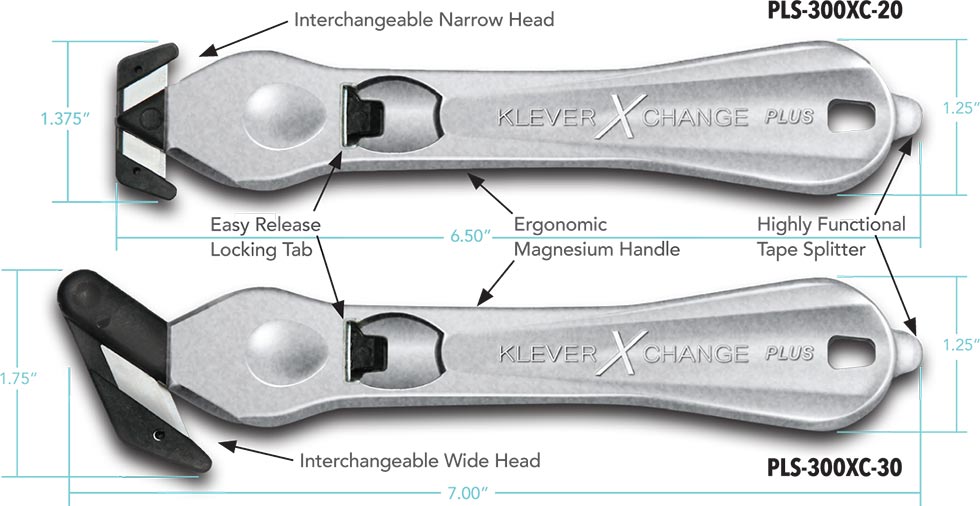 Print-Friendly PDF
Part Numbers
PLS-300XC-20
PLS-300XC-30
Product/Packaging Specifications
100 pieces per case (100 bags of 1)
1 case = 10" x 7" x 5" = 9 lbs = 4.08 kg
Narrow Head (KCJ-XH-20) or Kurve Head (KCJ-XH-40)
500 pieces per case (bulk bag of 500)
1 case = 10" x 7" x 5" = 4 lbs = 1.81 kg
Wide Head (KCJ-XH-30)
500 pieces per case (bulk bag of 500)
1 case = 10" x 7" x 5" = 8 lbs = 3.63 kg
Blade: High-quality carbon steel
Recessed blade reduces cut injuries and damaged goods.
Cuts boxes, film, tape, and thousands more applications.
Magnesium handle for improved durability and increased handle life.
Lighter weight ergonomic handle reduces hand and arm fatigue.
Highly functional tape splitter.
Highest Safety Level.
Interchangeable, replaceable head (see below).
(1 pre-loaded per handle. Additional sold separately.)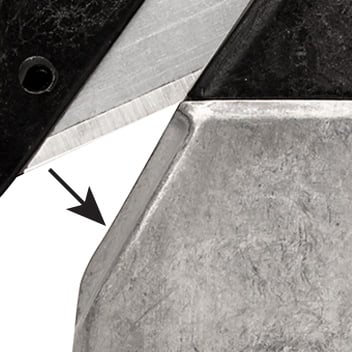 Precision cut guide reduces friction during cut.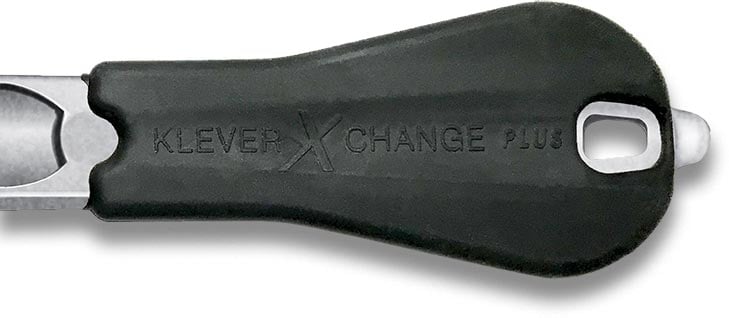 XChange Plus-OM
Magnesium handle the ergonomic "soft-touch"
Klever XChange Replacement Heads
Interchangeable, quick-change, snap-in heads for the Klever XChange and XChange PLUS Safety Cutters. Visit the Klever XChange Replacement Heads page for more information.