Klever Excel 
Everything You Love About the XChange — Only Disposable!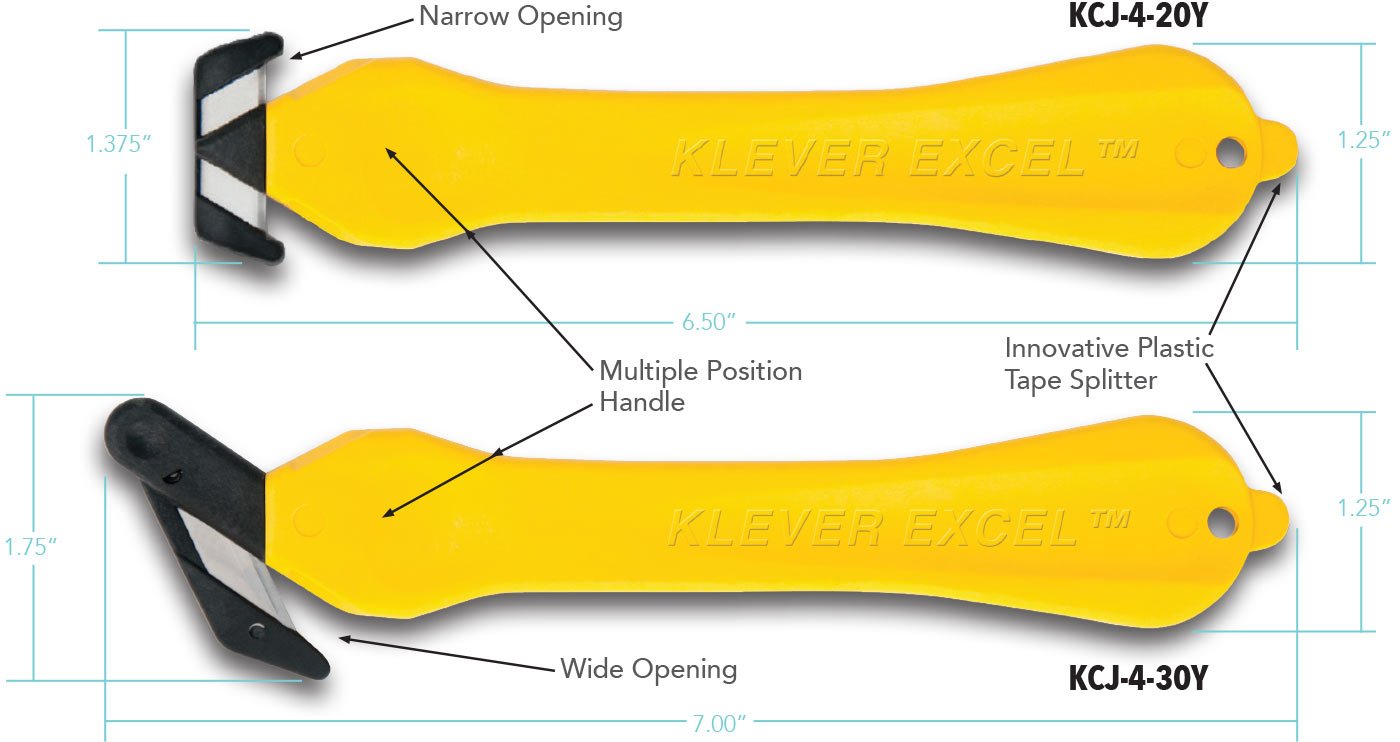 Safety and Convenience
Recessed blade reduces cut injuries and damaged goods.
Cuts boxes, banding, film, tape, and thousands more applications.
Multiple position handle; two positions for control and reach.
Available in both narrow and wide heads with durable, high quality carbon steel blade.
Innovative plastic tape splitter.
Advanced Plastic Polymers.
Highest Safety Level.
Disposable.
Part Numbers
Handle with Narrow (20) Head:
KCJ-4-20B (Blue)
KCJ-4-20Y (Yellow)
KCJ-4-20R (Red)
KCJ-4-20G (Orange)
Handle with Wide (30) Head
KCJ-4-30B (Blue)
KCJ-4-30Y (Yellow)
KCJ-4-30R (Red)
KCJ-4-30G (Orange)
Product/Packaging Specifications
500 per case (10 bags of 50)
1 case = 12" x 12" x 14"
KCJ-4-20: 32 lbs = 14.5 kg
KCJ-4-30: 35 lbs = 15.9 kg
Blade: High-quality carbon steel
Four Colors Available!