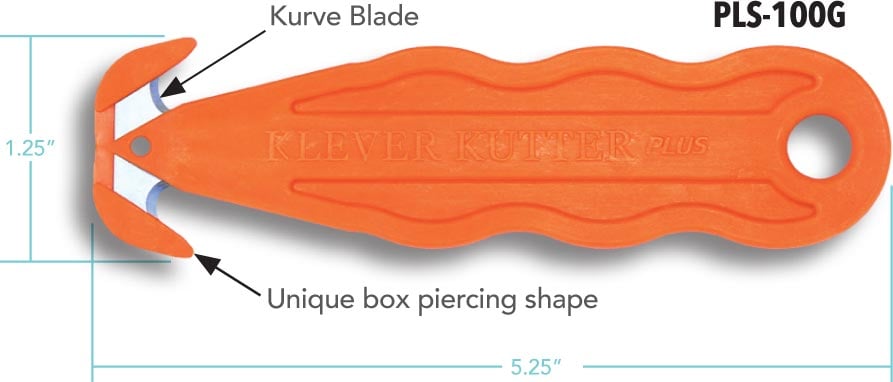 Safety and Convenience
Recessed blade reduces cut injuries and damaged goods.
Cuts boxes, film, tape, and thousands more applications.
Kurved durable high quality carbon steel blade for more versatility and easier, cleaner cuts.
Less pull force reduces hand and arm fatigue.
Advanced Plastic Polymers.
Highest Safety Level.
Disposable.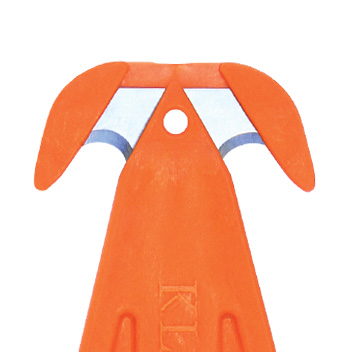 KURVE
More cutting surface produces smoother, easier cuts and reduces material bunching.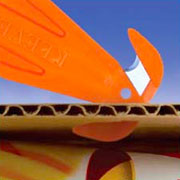 Klever Innovation's focus on safety is designed to reduce cut injuries and damaged goods.

Print-Friendly PDF
Part Numbers
PLS-100G (Orange)
PLS-100W (White)
PLS-100Y (Yellow)
Product/Packaging Specifications
500 pieces per case (5 bags of 100)1 case = 11" x 11" x 7" = 19 lbs = 8.62 kg
Blade: High-quality carbon steel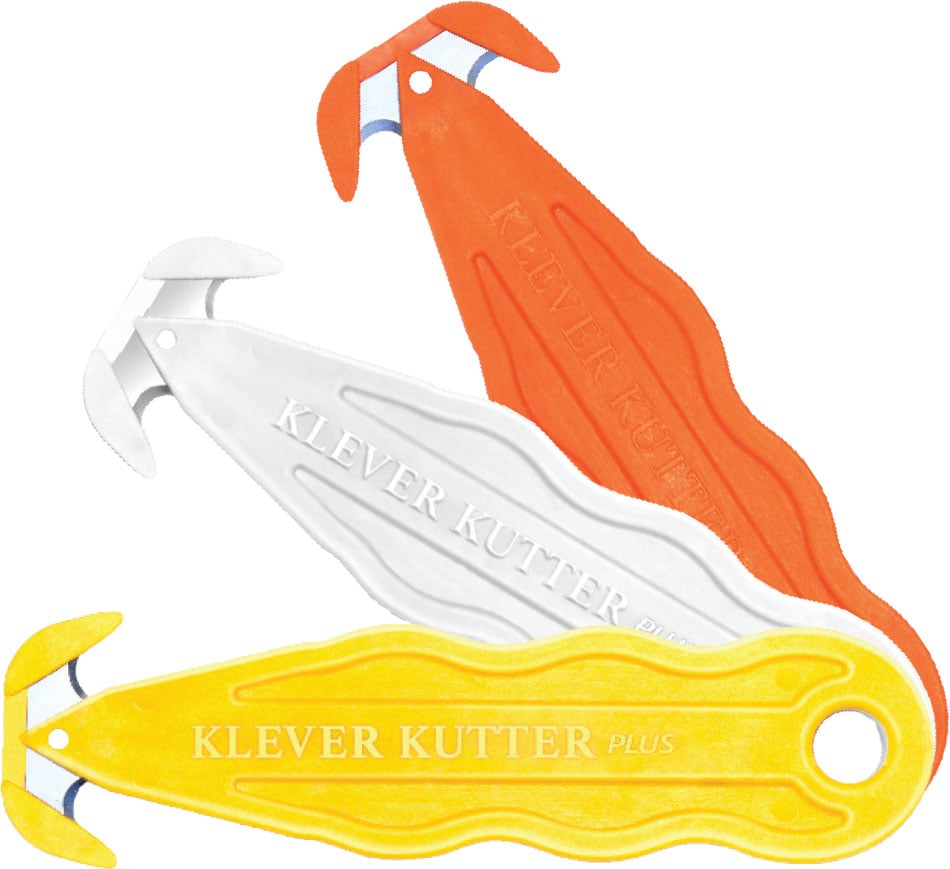 Available in Orange, White and Yellow