Klever XChange 
Keep the Handle, Replace the Head!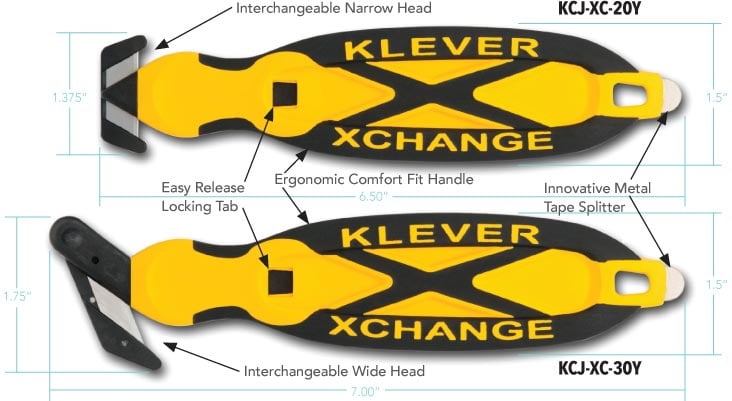 Safety and Convenience
Recessed blade reduces cut injuries and damaged goods.
Cuts boxes, film, tape, and thousands more applications.
Ergonomic 'Soft Touch' handle reduces hand fatigue and stress.
Innovative Metal Tape Splitter
Advanced Plastic Polymers - Soft grip handle.
Highest Safety Level.
Interchangeable, replaceable head.
(1 pre-loaded per handle. Additional sold separately.)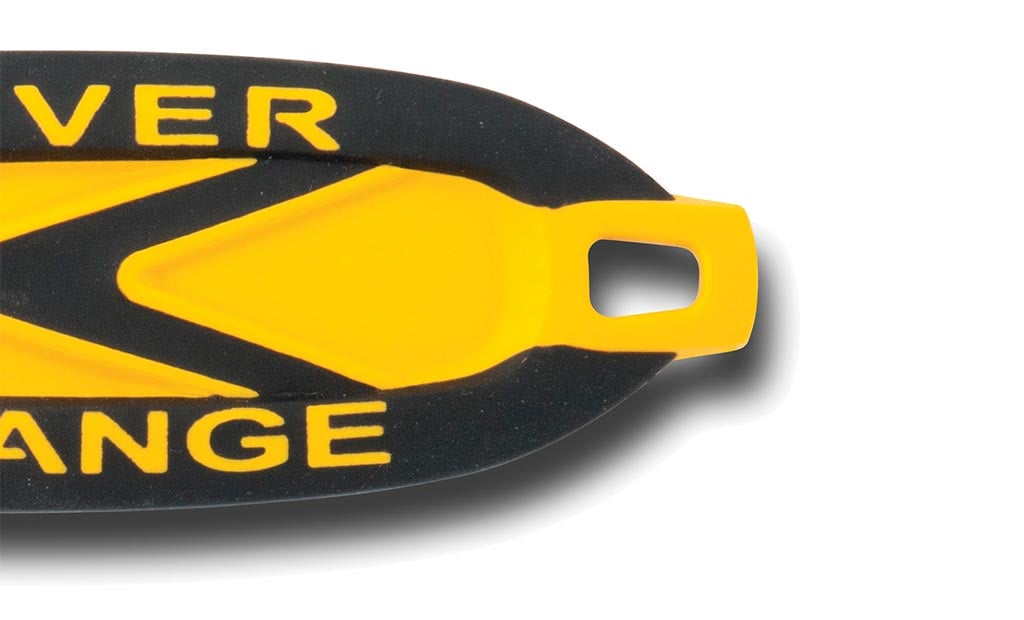 Innovative Plastic Tape Splitter
Available in the yellow handle ONLY.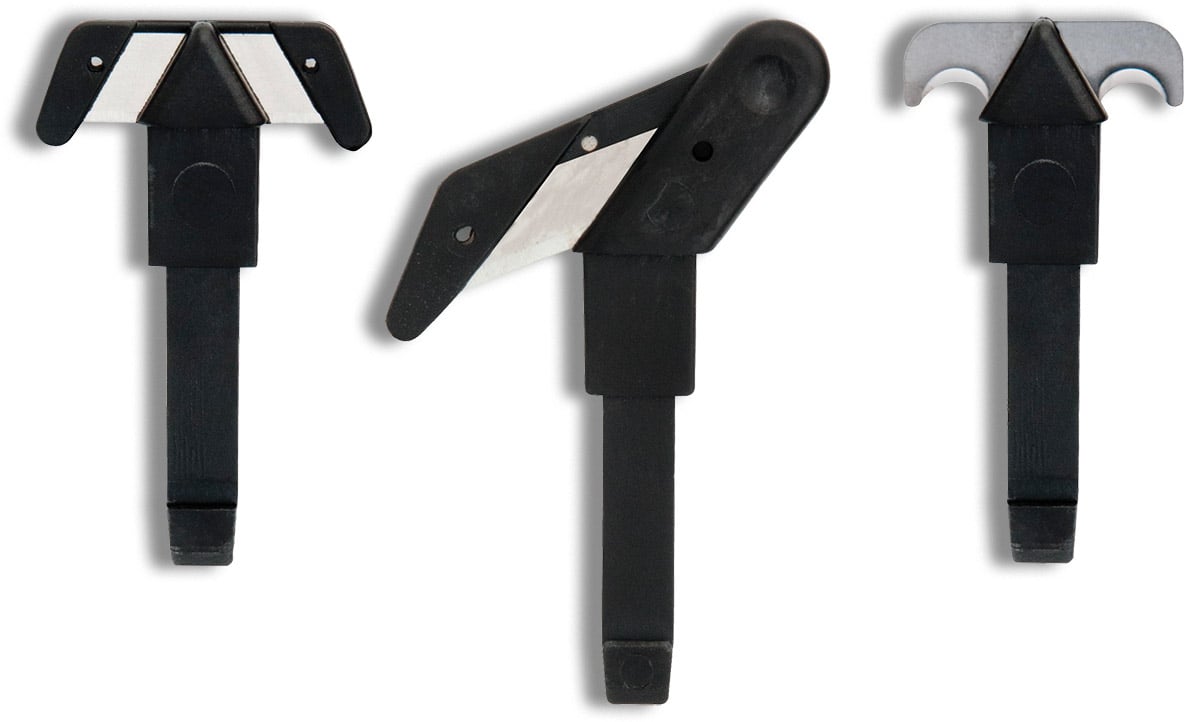 Klever XChange Replacement Heads
Interchangeable, quick-change, snap-in heads for the Klever XChange and XChange PLUS Safety Cutters. Visit the Klever XChange Replacement Heads page for more information.
Part Numbers
Handle with Narrow (20) Head:
KCJ-XC-20B (Blue)
KCJ-XC-20Y (Yellow)
KCJ-XC-20R (Red)
KCJ-XC-20G (Orange)
Handle with Wide (30) Head:
KCJ-XC-30B (Blue)
KCJ-XC-30Y (Yellow)
KCJ-XC-30R (Red)
KCJ-XC-30G (Orange)
Product/Packaging Specifications
Handles with Head Preloaded:
144 per case
(12 bags of 12)
1 box = 10" x 9" x 7"
Weight:
1 box = 12 lbs = 5.4 kg with Narrow Head
1 box = 13 lbs = 5.9 kg with Wide Head
XChange replacement heads:
unless otherwise specified, are bulk packed in quantities of 500
Blade:
High quality carbon steel
Four Colors Available!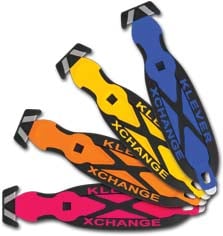 Available in Red, Orange, Yellow, and Blue.